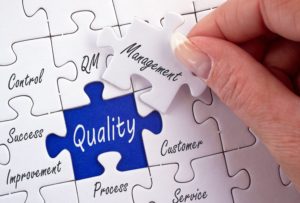 What is 3D Project Management?
Veritas Engineering Services Inc. now offers 3D project management services. This service is geared towards helping our clients secure confidence in the results they receive during a 3D project no matter who performs the work. We can help your team understand the technology and techniques used to obtain 3D scan data as well as the associated accuracy of the raw data files and your final output. Veritas will help you create a scope of work (SOW) necessary to your project's success. Once you have your SOW you can pursue multiple quotes and identify the most cost-effective route for your business. Veritas will represent your company's interests during the execution of your project and ensure you receive the results you are paying for.
Why Are We Offering This Service?
Our new 3D project management service is being offered because we know there have been many cases of dissatisfaction occurring during and after a project. Whether the SOW was not followed, the data was compromised during collection or poor technique was used in processing the files Veritas can help identify and resolve major issue before they have a negative impact on your project. From properly constrained design intent parametric modeling to the creation of a hybrid model we can identify what model type is right for you and guarantee your service provider's understands your needs. With over a decade of 3D laser scanning some of the most difficult projects we can identify potential issues with data capture and how this can impact processing the data.
How Can you Benefit From This New Offering?
From Shifted scans to multi layered or missing data Veritas can analyze the raw data captured and identify potential issues before they become a problem. We will perform an inspection of the delivered CAD vs. captured data referencing the SOW to display the accuracy of a project's deliverable. When it matters, we can help identify where your data is being processed. Overseas processing and reverse engineering has become used more often in recent years and should be addressed, especially in the cases where an NDA has been executed. If your project is not of a sensitive nature, we can direct you to these same overseas sources and manage the process for you.
If your current project demands purchased parts are accompanied by an FAI and you wan't to ensure the supplier is capable of providing the corroborative data successfully, let us help. With over a decade of experience with some of the toughest jobs 3D metrology can offer we can identify current and potential issues. over the years it has become clear it is far easier to purchase the portable CMM and required software package than it is to find a qualified operator capable of producing accurate results.
If you have found 3D scanning services unsatisfactory in the past or contemplating using services for the 1st time, consider utilizing our 3D project management service to insure your project is completed as expected with accurate results you can trust. If you are having issues obtaining good results through your own equipment and processes contact us about training.